🔌🇨🇳🇮🇳CIN #17 - China, India, and the US: open vs closed 🤼‍♀️💱🔓
An influential Shenzhen based blogger discusses the bans & boycotts, and uses data from China to demonstrate: open > closed.
Welcome to issue 17 of ChinaIndia Networked.
I spent half a month driving through Gansu and Qinghai, a spectacular 3,500 km loop that took me through Dunhuang, a desert oasis home to caves with Buddhist sculptures, paintings, and scrolls, dating back to the 3rd century. The first and most impactful China-India network to date.
Last month I also wrote an article for the Heinrich Boll Foundation on how the pandemic has strengthened the role of technology platforms as key infrastructure providers. As I've documented in previous issues, tech platforms were central to managing life between February and April. From a governance point of view too China is interesting because, unlike in the US or Europe, the state and platforms jointly project a mirage of harmony, masking a power struggle underneath. The stronger platforms become, affecting more industries and people's livelihoods, the harder it will be to keep the mirage intact.
Since then news broke that China's Central Bank is considering an investigation into Alipay and Wechat for anti-competitive behavior. The issue of platform governance is a global one, of course. Recently the CEOs of Apple, Google, Facebook, and Amazon were questioned in a House hearing about their companies' alleged anti-competitive behavior. More recently a WSJ article shed light on the politics behind Facebook India's approach to enforcing community guidelines. The list goes on really.
---
If you were forwarded this subscribe now for regular updates to your inbox.
---
The deterioration of the China-India relationship shows no signs of halting. Border consultations continue without signs of a resolution that would see a return to the April status-quo. As a result, the dispute is spilling into other areas of the relationship.
University-level engagement is being scaled down and MOUs are under review; Mandarin was removed as a foreign language option in the National Education Policy, Confucius Institutes are under review, and visas for Chinese citizens will require special clearance. Frankly, I struggle to see how less contact and engagement for Indian students and academics, and less knowledge of Mandarin, will help India deal with its biggest foreign policy challenge. Under-investment in these areas for decades is one reason why India finds itself in this predicament to begin with. 2020 has been a year of adjusting to new normals and it appears like we have to get used to this one too.
This issue features a translation of a long analytical piece Opening & Closing: Talking about American and Indian boycotts of Made in China 开放与封闭: 从美国和印度抵制中国制造说起 by Shenzhen Ningnanshan 深圳宁南山 (SN), a very popular blogger on the Chinese internet, believed to be a mid-career Shenzhen based professional working in tech.
I first heard of SN in Ma Tianjie's indispensable Chublic Opinion (now Pandapaw dragonclaw blog) where Tianjie introduced him as a part of a cohort of 'development bloggers':
SN's extraordinary influence in social media is part of a bigger story of development blogging's ascend in Chinese cyberspace. It has become a genre, fueled by the economic slowdown and heightened trade tensions with the United States. Microbloggers such as SN dedicate their social media space to big questions like China's place in the world and if it can overcome the middle-income trap. And they find a growing audience, including "people up there", tuned in to listen to their diagnoses of China's ills and prescriptions for cures.
It's safe to assume this article has been read by millions: the Wechat post had 100,000+ views within a day (Wechat doesn't display the number beyond this), on Zhihu it has 849 likes and 102 comments, in addition to reposts on a number of sites.
I chose this article because I think SN's thinking is representative of popular opinion on US economic sanctions against China i.e. the true intent is to slow down the economic rise of Chinese companies. The rhetoric coming out of the White House only reinforces this. Also most professionals I speak to believe China needs to become more open. Voices like SN influence and shape public opinion among working professionals in the major cities. In past posts he has claimed his writing is often read by 'people up there'.
SN's argument is not complicated and straight from the free-market playbook: competition improves companies and competing with the best at home is the best way to develop and win globally. Open > closed. He talks with the kind of ambitioun that slots perfectly in the genre of tech trade wars and national races.
Enterprises and industries are the blood machinery of a country. The country that obtains stronger competitiveness makes faster progress, which generates more capital investment for military, science and technology, education, infrastructure, etc. This country can finally win in the competition between nations.
Succeeding globally, not just locally, is a mindset that the newer generation of Chinese tech founders share. Like Bytedance's founder Zhang Yiming, who Yuan Yang in her FT profile says is a fan of Hayek and compares him to 'US tech-bros'.
Using data to build his argument, SN demonstrates how competition with global firms within the Chinese market has been critical to the success of Chinese companies, and where the government has restricted foreign competition, local firms have actually struggled to develop and innovate. He also shows how China's own history with boycotts have largely failed at helping local companies grow.
I don't endorse all elements of his argument. While he talks up open competition in the Chinese market the reality as we know is a lot more complicated in the form of non-tariff barriers, deliberately opaque and vague regulations, and negative lists for foreign enterprises, etc. He glosses over 'support from the government for local firms' and how that fits with 'open competition'. Some of his points are not as well thought out as others. For instance, he writes the US's 5G networks will likely be inferior because they opted out of China's 5G tech stack and as a result risks falling behind China. Also, he doesn't seem aware that India's core problem lies in the change of the LAC territory status quo and not the June 15 clash. Finally, the argument is laced with a tint of red that ultimately lands at what I would consider a very optimistic scenario when it comes to assessing China's development of indigenous chip design and manufacturing in the face of losing access to the US tech stack.
But that being said it's a compelling piece worth reading.
Because it's undeniable that China has built a domestic ecosystem successful and attractive enough that everyone wants to learn from—to the extent that China's tech bans are seen as something worth imitating. But we risk learning the long lessons.
Discussing the app bans in India, Matt Sheehan explained how the Great FireWall effectively ended the heated competition in 2010 but was still kept porous enough for Chinese firms and people to maintain productive ties with the US. It's interesting that SN argues blocking has largely proved to be detrimental to the global competitiveness of Chinese tech firms. SN's argument may even be read as a subtle case for opening-up China's own technology space and push back against forces calling for China to close up further to promote the domestic industry. It's notable that he refrains from using the phrase 自力更生 zili gengsheng (self-reliance) at any point in the piece. This is a loaded phrase harking back to the Mao era, making a comeback under Xi. It can be thought of as the equivalent to India's own Swadeshi movements in the early 20th century now in a new avatar Atmanirbhar Bharat—in fact, Chinese media use this phrase when referring to the movement. I don't know whether he deliberately avoids the phrase but SN emphasizes that while the trade war spurring domestic investment into the domestic semiconductor industry is a positive side effect, purchases should still be based on competitiveness, not the origin. The policy approach that SN argues China should take does not really differ too much from what the global community wants from China.
SN brings up a number of the points I raised in the previous issue of this newsletter, such as why its in India's interest to preserve productive economic ties and not resort to boycotts that weaken India's growth prospects and push the costs to firms and consumers. An economically less attractive India ultimately serves the interest of the CPP, a view that Economists Aravind Panagariya and Pravin Krishna shared in a recent episode of Transforming India where they advised against trade and tariff aimed at China.
You can read the full piece here or scroll down for highlights.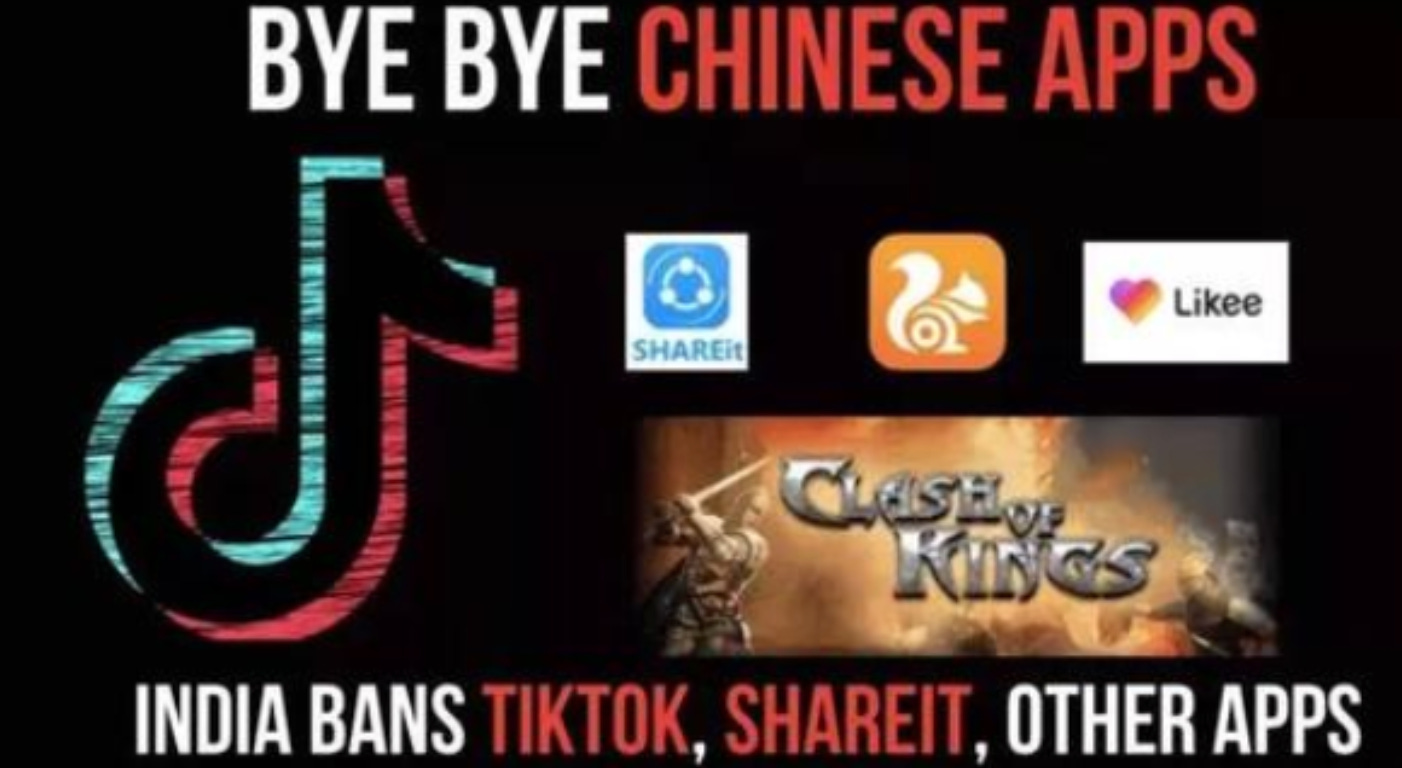 🇯🇵 Boycotts in 2012 impose short term costs but no long term effect
SN raises the example of the anti-Japan boycotts in 2012 following the Diaoyu/Senkaku island flareup and illustrates that while Japanese firms incurred some losses in the long run they continued to grow and Chinese competitors benefited only briefly.
Among the three major Japanese auto companies Toyota, Honda, and Nissan in 2012, Toyota's overall sales in China in 2012 were 840,000 vehicles, a year-on-year decrease of about 5% to 6%, failing to complete the annual goal of 1 million vehicles; Honda Motor sold a total of 598,600 vehicles in China in 2012, a decrease of 3.1% from 2011; Nissan, which suffered the most severe losses, sold 1,181,500 vehicles in China in 2012, a year-on-year decrease of 5.3%…

Following the boycott, the sales of Japanese cars in China gradually recovered. Take Toyota as an example. In 2019, sales of new vehicles in China were 1.6207 million, an increase of 92.9% from 840,000 in 2012; Honda sold 1.5544 million new vehicles in China in 2019. An increase of 159.6% from 598,600 vehicles in 2012; Nissan's sales of new vehicles in China in 2019 were 1.5469 million vehicles, an increase of 30.9% from 1.1815 million vehicles in 2012.  Japanese cars are in the Chinese market today, and the shadow of resistance is already in the past.

However, viewing this over a longer period of time, since domestically produced cars cannot surpass foreign brands in a few quarters or years, market sales will return to a state of strong foreign investment and weak domestic brands. This shows that the only way to truly boycott foreign goods is to be strong domestically, and this requires a long period of development and capacity. Short-term boycotts are not a big help. In the long run a boycott doesnt make a difference if domestic production is not strong, boycotting can only cause temporary losses to the other party, and cannot fundamentally change the situation.
📉Baidu, Youku, iQiyi as examples of companies/ products that stagnate when GFW blunts competition
The Baidu-Google competition was a central theme of the Chinese internet market in the 2000s, and before Google withdrew from the Chinese market in 2010, Baidu had already achieved top market share, and its product Baidu Tieba was a far more successful than Google's Tieba. Now in 2020 Google has been absent for a decade but Baidu search has not just failed to progress and develop the quality of its search is declining.
Today, if Baidu wanted to replace Google globally, Youku and iQiyi tried to replace YouTube, Weibo tried to catch up with Facebook and Twitter, and Baidu Maps and Gaode Maps tried to replace Google Maps, its chances would be extremely remote and its process of internationalization would be too slow.  Contact and direct competition with powerful foreign competitors is the only way to become the number one in the world. Without defeating international opponents in the competition, internationalization and becoming the number one cannot be achieved.
🤼‍♀️Alibaba & Tencent defeated international competitors within China to go global
In Ali's e-commerce field, foreign e-commerce companies such as Amazon and eBay have always existed in the Chinese market, competing with Chinese e-commerce companies on the same stage. Alibaba not only defeated international e-commerce manufacturers in China, but also entered foreign countries to acquire some local e-commerce manufacturers, such as Lazada in Southeast Asia, and also established Alibaba International HQ. The author believes that a company like Ali is very competitive. So as long as it is willing to invest its internationalization global success is a matter of time.

…Tencent also defeated its international counterparts in China. Ten years ago in China, Tencent's QQ's biggest competitor was Microsoft's MSN messenger. MSN eventually stopped operating its services in 2014 due to poor operations having lost in open market competition. At the same time, Tencent's WeChat had two large international competitors, Line and WhatsApp. Line was not available in China after 2014, and WhatsApp was blocked in 2017. WeChat had faced WhatsApp competition in China for a reasonable number of years and won well before it was blocked.
📈Chinese manufacturing success comes from competing with the best: Apple, Samsung, Tesla
It is precisely because of the existence of Apple and Samsung in China that domestic mobile phones have genuine standards and have competitive power. After squeesing some percentage of Apple's and Samsug's local market, domestic brands are enter the global market far more powerful. 

Shanghai's introduction of Tesla is also important stimulus to Chinese domestic electric vehicle (EV) brands. From January to June this year, the cumulative sales of Tesla Model 3 is about 45,800, ranking first in the cumulative sales of new energy models, nearly double the number of second-ranked BYD Qin EV (sales of approximately 20,100 from January to June. Vehicles). In June, Tesla's accounted for 23% of China's EV market. Many domestic self-owned brands are creating models that compete with Model 3. If they can't beat foreign goods in the local market, then going abroad and competing with foreign goods will surely fail
👨‍👦Ties between strong & weak: maintaining close contact with the stronger side is important for the weaker side
India's boycott of Chinese manufacturing and Chinese apps is detrimental to its own development, because India is the weaker side and China is the stronger side. Maintaining contact with the strong is very important to enhance competitiveness. Concerns about the potential failure or elimination of local enterprises can be addressed through certain kinds of support to weaker domestic enterprises. But it is definitely not beneficial for competition to allow foreign enterprises to withdraw from the domestic market. The boycott of China can bring benefits to Indian companies in the short term, and they will work with other foreign companies to fill the gap left by Chinese companies.
🎖Tech trade wars and great powers: China must invest well in indigenous tech but purchases should be based on competitiveness, not origin
Enterprises and industries are the blood machinery of a country. The country that obtains stronger competitiveness makes faster progress, which generates more capital investment for military, science and technology, education, infrastructure, etc. This country can finally win in the competition between nations.

Whether the United States refuses a group of Chinese technology companies to enter the U.S. market, or the U.S. prohibits the provision of advanced U.S. technology products to a group of top Chinese companies in the form of an entity list, or whether the U.S. plans to block TikTok, the purpose is to slow down the competitiveness of Chinese companies…

For us to deal with the US trade war and technology war, enhancing the global competitiveness of Chinese companies is the highest priority. In addition to increasing R&D investment in key technology fields, we must also realize that de-Americanisation does not mean closing up it means to improve the competitiveness of domestic enterprises. keeping the strongest competitors in China can we make fastest progress.
🇺🇸🇨🇳Impact of US tariffs on Chinese exports
The Sino-US trade war started in March 2018. According to China Customs statistics: China's total export value of goods in 2017 was 15.33 trillion yuan; in 2018, exports were 16.42 trillion yuan, an increase of 7.1%; exports in 2019 were 17.23 trillion yuan, an increase of 5 %. That is to say, calculated in RMB, China's total export value in 2019 is still 1.9 trillion yuan more than that in 2017, an increase of 12.4%. If the devaluation of the renminbi is considered, in terms of U.S. dollars, my country's total exports in 2017 were 2.279 trillion US dollars, and in 2019, the total exports were 2.498 trillion US dollars. From January to July 2020, even in the face of domestic and foreign pandemic, China Customs data shows that China's exports in US dollars from January to July fell by 4.8% year-on-year, and in July it even increased by 7.2%. The United States has already imposed tariffs on almost 100% of China's imported goods (tariff exemptions applications aside). To pull off such a performance in the face of a pandemic surpasses everyone's expectations.
---
👂🏼🧠🎧Ears and Minds Networked
One album from the independent music scene—because if you're interested in China and not listening to music coming out of here you're not doing it right.
Elephant Gym 大象體操 - Taiwan
You cannot listen to Elephant Gym and not fall in love. Try I dare you.
---
Thank you for making it all the to the end of the newsletter! Considers sharing this with one friend or colleague you think would enjoy reading. Thank you!