#6 🔌🇨🇳🇮🇳ChinaIndia Networked - Why Chinese Football Fails⚽️ & New Music Section🎛
Plus India stays out of RCEP, Didi's new driver score and Get Networked at Yenching Global Symposium in Beijing.
ChinaIndia Networked is a newsletter by me, Dev Lewis, highlighting the networked relationship between the two regions at the intersection of technology, society, and politics. I'm a Fellow at Digital Asia Hub and Yenching Scholar at Peking University, where i'm conducting research on the Social Credit System. Follow me on Twitter @devlewis18 or write to me at devlewis@protonmail.com.
---
I spent most of November on the road, hitting up Singapore, Shenzhen, Beijing, and Ningbo, for a mixture of conferences and meetings, including speaking on a panel on Chinese tech and India at Techcrunch SZ 2019. Apart from tucking in to Chicken rice and Nasi Lemak in Singapore, I met some cool people like Jia Yuan and Josephine, researchers at the SMU Centre for AI and Data Governance, who write the Singapore AI newsletter capturing developments in SG and the wider SE Asia region. In Ningbo I presented my working paper on Social Credit Scores at a conference 'Digital Fracturing: disruptive technopolitics and Political Order' hosted by the University of Nottingham. All this is to serve as an excuse why this issue is a bit light and comes to you out of the schedule i'd like to keep!
---
India stays out of RCEP
India's decision caught received a lot of attention in China, as it did across the region. Online Q&A Forum Zhihu (somewhat like Quora but more expansive) played host to a pretty active thread "如何看待印度放弃加入RCEP How do you see India's decision to stay out of RCEP?". The hashtag 'India Decides Not to Enter RCEP #印度决定不加入RCEP# attracted over 100 million views on Sina Weibo. I wont try and generalise or sum-up public opinion based on cursory reading but I noticed a number of high-ranked posts offering detailed economic breakdowns to identify the reasons for India's decision, from historic macro-economic takes to the more recent economic malaise and the BJP-Modi government's protectionist agenda…not nearly as shrill as the Global Times pieces you may have read.
Didi's car pooling is back with a new and improved driver score
Early subscribers will remember issue #1 on Didi and its internal safety restructuring following two big murder-rape cases in 2018. Last week Didi announced its car-pooling service, Shunfenche, would go live again in select cities after nearly 16 months of "internal safety rectification".
One major change is the introduction of an updated score for drivers 'conduct points 行为分' based on 4 key categories, one of which is 'friendship' broadly defined as speaks well and avoids arguments.
The reason i'm highlighting this is because these personalized scoring systems are increasingly seen by platforms as a key solution towards automating governance and shaping behaviour of participants, giving rise to what we at Digital Asia Hub like to call the reputation economy. This is not unique to China nor this part of the world but China is where a lot of the action is. Ant Financial's Sesame Credit score introduced in 2015 remains the gold standard, especially if measured by the number of use cases and applications, from deposit free hotel stays and rent, to simpler visa applications. When will Paytm leverage this tech in India?
Another new rule Didi announced for car pooling is an 8pm curfew for women (11pm for men), which predictably did not go well on social media.
China has 1.4 billion people but why cant it get 11 people to play? Another distinction that both India (FIFA ranking 106) and China (FIFA ranking #69) share. Of course, there are 2321 reasons and mitigating factors that we can discuss for days. China recently tried to address this with, you guessed it, an ambitious central government policy plan 'Medium and Long-Term Development Plan of Chinese Football' with the end goal to (try to) win the World Cup by 2050. In recent years Chinese investors made headline investments in top European Clubs and were the biggest source of sponsorship revenue for the 2018 FIFA World Cup in Russia.
This article from DT Jun takes a quantitative swing at deducing what leads to successful production of footballers in China, i've paraphrased and captured some highlights from the piece. If you're a football nerd like me you'll enjoy this, if not you can scroll over to the next section.
How many Chinese national professional footballers does China have and where do they come from?
In the 2019 Super League, 16 teams had a total of 499 players, excluding all foreign nationals and several naturalized players, and about 20 U23 players, due to a lack of information about their place of birth, we obtained the geographical distribution for 397 players.
Liaoning (in north-east) in a league of its own:
Liaoning contributed to a total of 86 active Super League players, which is equivalent to the total of 15 provinces ranked below (covering roughly 770 million people) who contributed 87. It is also double of 2nd ranked Shandong. Zero players from Tibet, Ningxia, Qinghai, and Inner Mongolia.
Geographic ethnicity not a factor
A comparison of numbers of footballers and the average height of people tells us that ethnicity based on geography is not the decisive factor of football level. The general distribution of players suggests Strong in the east, weak in the West, Strong in the north and weak in the south.
How many players can make a living from football alone?
Based on the public information on the Internet the the average player's salary can roughly be between between RMB 100k—1 million (USD$ 14,250—142,500) …therefore even the lowest can also make a living. There are three leagues in China totaling to about 64 teams and roughly 2000 players who can make a living of football alone. Below that threshold players at a lower level would have to work part-time to compensate.
Big Corporate Backing Matters
The sponsors of CSL teams are mostly well-known companies, some that have a market value in the hundreds of billions. They hold the lifeline of the top teams and directly influence the standing of a province or city in ranking of the number of players. All the teams whose sponsors' market value reaches 100 billion are in the top half of the league, and the top two ranked teams Shanghai and Evergrande have sponsors with the largest market value. Dalian's (in #1 ranked Liaoning province) relative decline in contribution of professional footballers can be linked to its chief corporate backer Wanda's economic troubles.
---
📀🎛 Ears and Minds Networked
Kicking off a new section in the newsletter. Each issue I'll share a sick album or band from the exciting independent music scene across China. Because if you're interested in China and not listening to music coming out of here you're not doing it right!
Duck Fight Goose Yadae [Shanghai]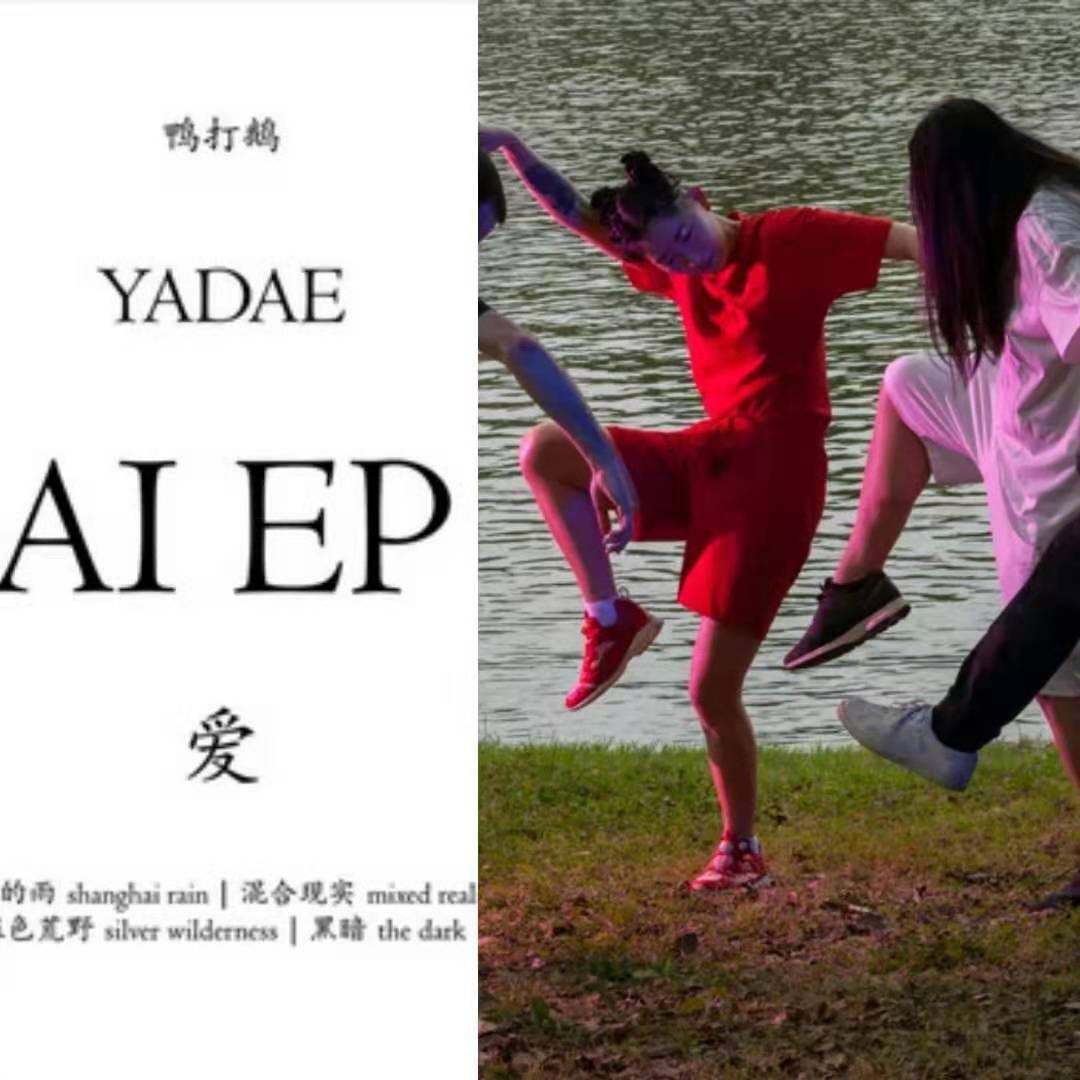 Mixed Reality and Hei An are the standouts of the 4-track EP that combines industrial and deep sounds really well, in a very un-polished, home studio feel that works. Not as wild as some of their previous albums but i've had it on repeat this whole week. Read more about the band's funky discography on RADII.
---
🔌Get Networked
🚀APPLY NOW- 2020 Yenching Global Symposium
Peking University founded the Yenching Academy, inviting a global cohort of scholars to join this unique intellectual environment. The Yenching Global Symposium (YGS), is a continuation of this mission. Hosted at Peking University every spring, the symposium comprises engaging lectures, panel discussions, and interactive sessions addressing both China's impact on the world and the influence that the world has on China.
All expenses paid trip to Beijing to hang for a few days with some smart, interesting, and fun people from 50+ countries. If you are (at least) an undergraduate born after 1.1.90 why would you not apply? Check out the 2019 forum. I'm presently a Yenching scholar—if you have any questions please feel free to reach out!
✍🏼APPLY NOW- China-India Visiting Scholars Fellowship
The China-India Visiting Scholars Fellowship is an opportunity for academics and policy experts who are interested in expanding their current research to include China. The fellowship is aimed at creating more knowledge about China in India and encourage academic exchange of early- and mid-career scholars. The fully-funded fellowship will provide 10 Indian scholars the opportunity to develop an understanding of China's experience with the same areas. 

The fellowship will run for 9 months, from April to December. Through the program, fellows will have the opportunity to visit China, work with a partner institution, and collaborate with scholars. Fellows will also be able to present their findings to a larger audience. 
🎨VISIT - Exhibition: China-India Cultural and Artistic Exchange in Santiniketan
Duration: November 23—December 30, 2019
Location: Peking University Library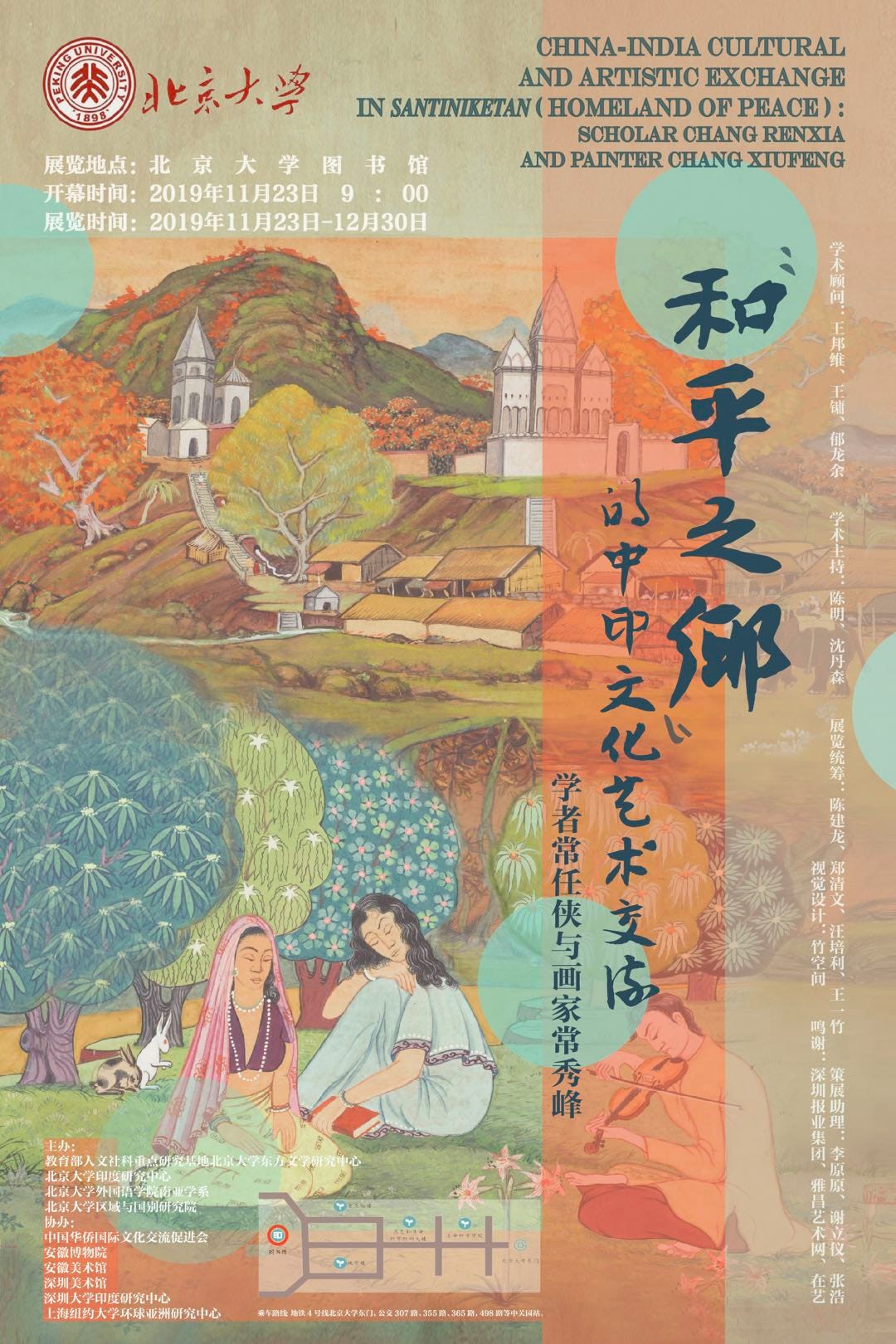 ---
🙏🏽Thank you for reading. If you liked what you read please consider sharing this with 1 friend or colleague that would enjoy reading this. You can forward this email or share this post as a link using the button bellow. It means a lot when you do!
---
The views expressed in this newsletter are mine and not representative of Digital Asia Hub as an institution.